Cloud & Connectivity Solutions
The demands on today's businesses continue to increase in a world dominated by digital. Our cloud and connectivity solutions help you to succeed by moving quicker and working smarter.
Get in touch
Our single-tenant managed private cloud hosting solutions provide your business with a dedicated environment tailored to your specific requirements. Designed with high performance, reliability and scalability built-in from the start, we offer a range of options from cost-effective solutions based on shared components to fully dedicated high availability solutions with synchronous replication between data centres.
Key Features:
Secure, encrypted and resilient, hosted within our UK data centres
Cost-effective, reliable and scalable
High availability options ranging from redundant hosts through to multiple DC solutions
Powered by VMware virtual machines – connect seamlessly with internal systems and public cloud providers to create a hybrid cloud environment
Security and control using dedicated hardware and the latest components from Tier 1 technology providers
Managed and supported by vendor-certified experts 24/7, 365 days a year
Global deployment options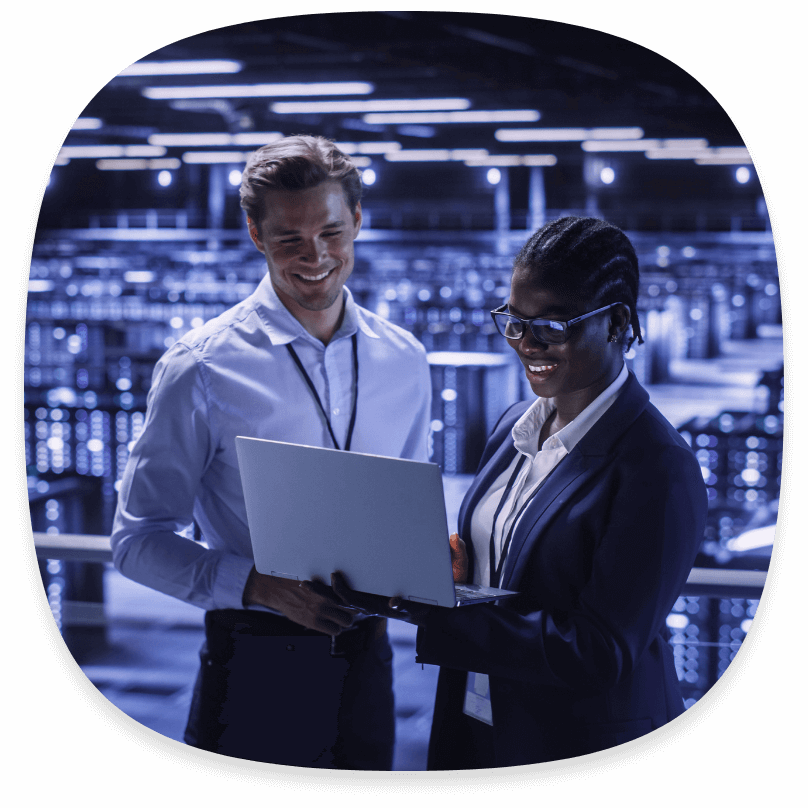 Cloud Exchange Network
Cloud exchange from eXcotek gives you access to multiple public cloud providers through a single inherently resilient network delivered over any MPLS solution. This provides a direct path between your network and the cloud providers of choice without the need for discrete connectivity or internet access, making it much more secure, efficient and cost effective.
Key features:
Private connection – Direct route into the leading public cloud providers
Single network provider – One provider for voice, data, private and public clouds
Flexibility – Choose and swap between AWS, Azure, Microsoft Office 365 and Google Cloud
Simplicity – Easily add another site to your MPLS network
Variable bandwidths – Available from 50MB to 10GB
Quickly deploy private access to an ever-expanding range of platforms
Cloud Infrastructure
as a Service (IaaS)
Build the platforms you need to deliver with our cloud Infrastructure as a Service (IaaS) solution. With it, you'll get raw compute and storage, plus full access to system resources running in a highly resilient and secure environment with power and bandwidth. Cost-effective, quick to deploy and backed up by robust service level agreements.
Pre-Built Dedicated Servers
Choose your RAID configurations, operating system and control panel software and we'll automatically provision and install it in minutes.
Custom Dedicated Servers
Take complete control over your server specifications and get greater RAM and additional disk storage across a range of chassis options.
Key features:
Dedicated hardware
Automatic deployment
Flexible specifications
Scalable solutions
Supports compute-intensive applications, big data and high bandwidth applications
Cost-efficient and built-in secure, highly resilient ISO-accredited data centres
Cloud Backup as a Service (BaaS) & Disaster Recovery as a Service (DRaaS)
It's crucial you keep your business running no matter what happens. With cloud Backup as a Service (BaaS) and Disaster Recovery as a Service (DRaaS), your off-site data backups are always safe and copies of your production servers are in a ready-to-go state in our UK data centres. This means that even if your data or critical systems are compromised, or access to your hardware and applications is lost, you can be back up and running in no time.
Key Features:
Protect your business from all angles with our complete suite of data protection products – data backup and disaster recovery to AI-based malware protection, remote desktop management and security
Cloud BaaS protects more than 20 platforms and incorporates the backup industry's most advanced anti-ransomware technology
Safeguard data and systems in any environment – physical or virtualised, on-premises or in the cloud
Complete turnkey SaaS-based solution – as seamless to deploy as it is to manage
Almost no impact on system performance, so no added complexity to IT infrastructure
Co-location Solutions
Our co-location solutions allow you to host your compute, storage and network hardware within our highly resilient and ISO-accredited carrier neutral, Tier II and Tier III data centres across the UK. Just choose the co-location site that best suits your requirements or speak to us and we'll work with you to identify the most appropriate solution based on your needs.
Key features:
Tier II and Tier III+ aligned data centre options
UK and global locations
Resilient power delivered on a per cabinet basis
Enhanced security options to aid compliance
Range of WAN connectivity options
On-site remote hands service to undertake physical tasks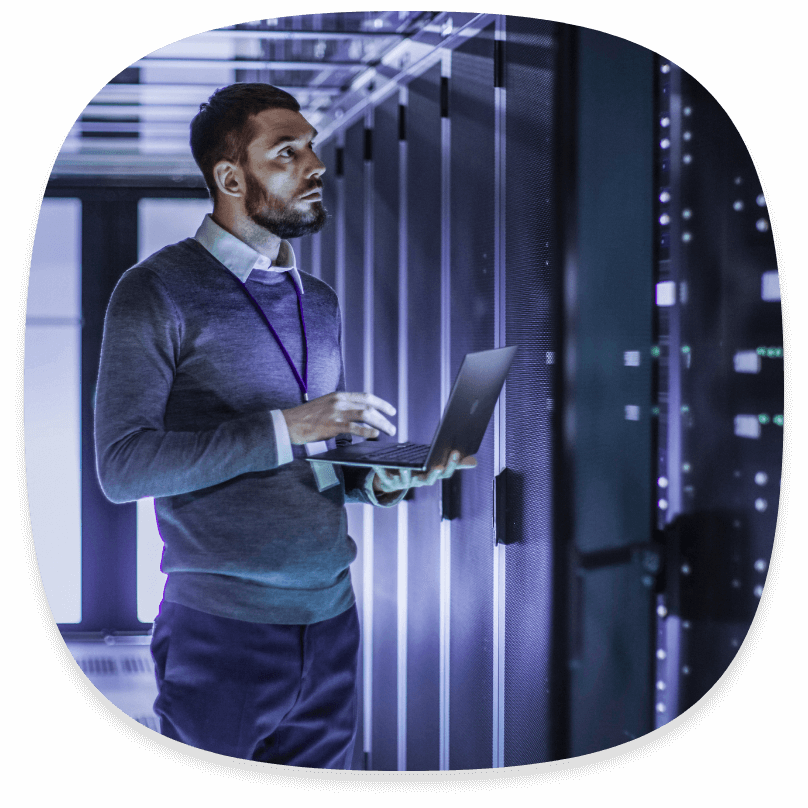 Connectivity Solutions
Having a fast, secure and reliable internet connection at all times is critical for businesses, and it's also essential to realise the true potential of cloud solutions.
We offer direct MPLS and internet access to the UK's largest integrated business-only network via a range of services, providing high-capacity solutions with cutting-edge security and performance guaranteed:
Wires Only Internet Access (SD-WAN Connect)
Layer 2 and Layer 3
Managed SD-WAN
Fibre
EoFTTC (Ethernet over Fibre to the Cabinet)
FTTP (Fibre to the Premise)
FTTC (Fibre to the Cabinet)
Cellular Ethernet
ADSL
Key features:
A software-defined network that delivers services 10 working days faster than the market
The option of Layer 2 and Layer 3 solutions
Real-time control of network solutions via e-Portal
Define your own service propositions
Value-added capabilities such as firewalls