Hardware as a Service (Haas)
More and more businesses and organisations are looking to Hardware as a Service (HaaS) solutions to help them keep up with changes in technology without unnecessary costs or delays.
Get in touch
What is Hardware
as a Service (HaaS?)
Hardware as a Service (HaaS), sometimes known as Device as a Service (DaaS), is an innovative solution model that enables you to avoid the typical pain points of increasing capital expenditure and long waiting times for an upgrade in IT assets, meaning you're always up-to-date with the latest technology and trends.
This model bundles the cost of the hardware and the lifecycle services into one single contract in the form of a monthly subscription. HaaS allows you to avoid costly cash purchases and helps keep your IT portfolio up-to-date with greater cost transparency.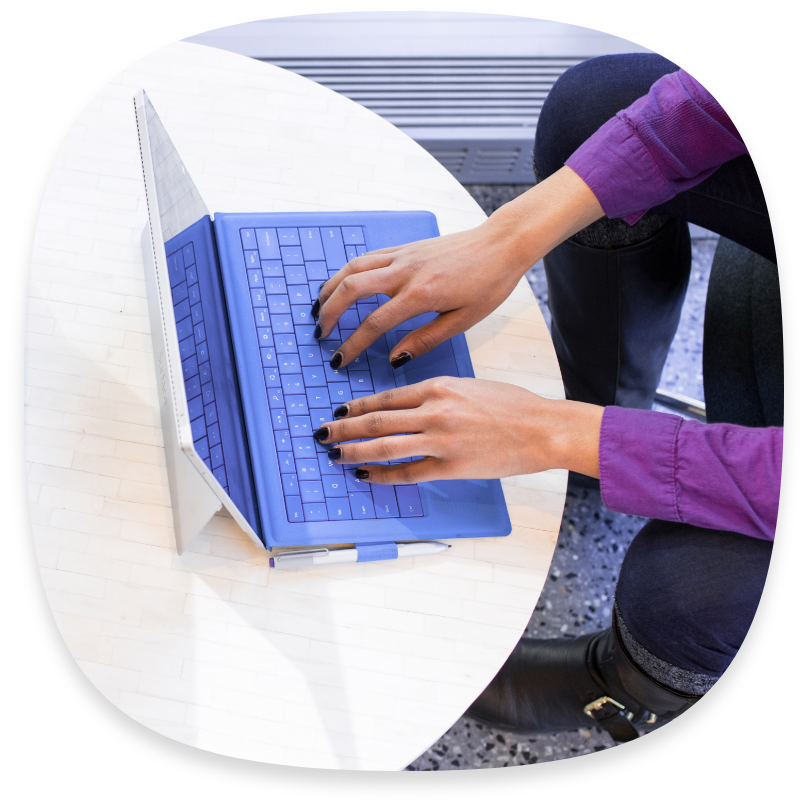 Our approach to HaaS
We're not like every other HaaS subscription-based business. As we're not tied to any manufacturers or service providers, you can rely on our impartial and unbiased advice when discussing the best ways to procure and manage your IT investments.
Our independence allows us to be more agile, flexible and really tailored in our approach, which means we can deliver a solution to your specific requirements. We want to get to know and understand your pain points in order to create a bespoke solution designed for you.
How HaaS works
Although our final HaaS solution is bespoke to you, the seven-step approach we take to get there is often the same for every customer.
1. Consulting
Firstly, we'll discuss your business requirements and current pain points, as well as conduct a neutral analysis of your working environment. Using this insight, we can then advise and create a customised solution for you
2. Procurement
We can take care of and automate the procurement process
3. Rollout
Pre-configuration, imaging, and deployment of the assets
4. Support
Service desk support can be offered in addition to a buffer stock scheme that protects against damage, theft, or lost devices
5. Rollback
Collection of the assets at a time, date and location that suits you
6. Data erasure
Any potentially sensitive data can be deleted by a process that adheres to high-security protocols
7. Upgrade
When we collect your old assets, we can simultaneously roll out the new ones resulting in no downtime for your users and ensuring they're always using the latest technology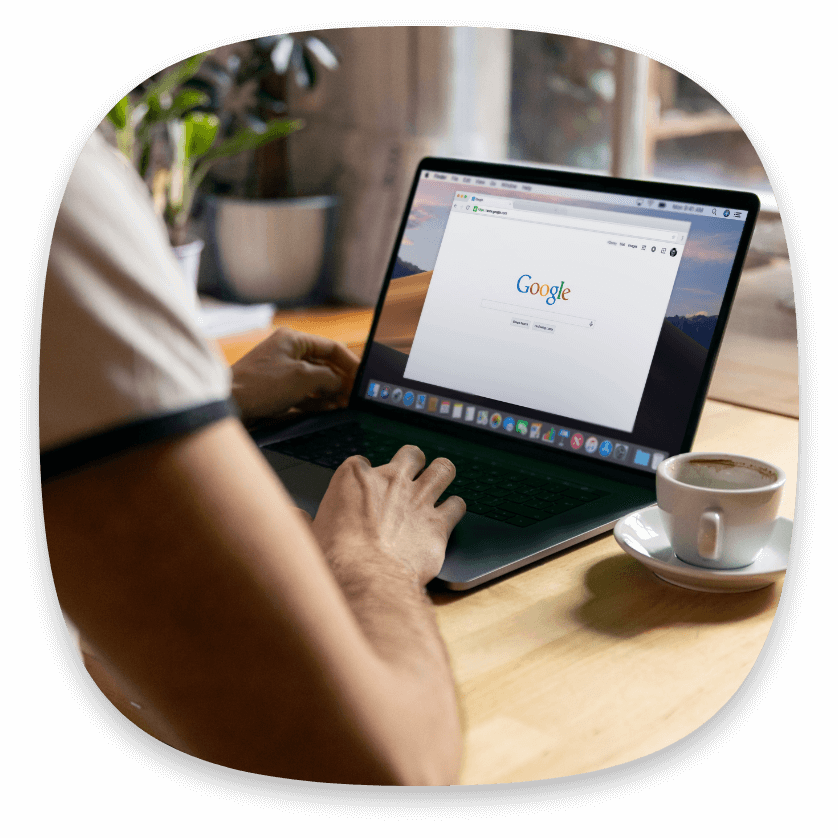 How will HaaS benefit my business or organisation?
Effective cost management – spread the cost of your chosen assets over their economic useful life via a single monthly contract, therefore increasing cost predictability
Keep technology up-to-date – by having a regular refresh cycle in place, you can ensure you're always using the very latest technology
Lower total cost of ownership – as a residual value position can be taken on your assets, this typically results in paying less than the cash purchase price for the hardware
Lower maintenance costs – keeping your technology up-to-date means it's less likely to breakdown, resulting in lower maintenance costs and less downtime for you and your users
Secure end-of-life process – benefit from secure transportation and certified data deletion, enabling you to dispose of your IT equipment quickly and effectively
Chromebook as a Service (CbaaS)
Our Chromebook as a Service (CbaaS) solutions enable your business or organisation to harness the true power of Google Chrome to aid efficiency, productivity and security. Choose from a wide range of Chromebook form factors and specifications to fit your specific needs and centralise your entire Chromebook fleet management to unlock the full potential of Chrome OS.
All our CbaaS solutions come with these advanced built-in security features as standard:
Fleet oversight capabilities within the Google Admin console to help simplify deployment
Managed access and login controls to restrict access as and when you need to
Remotely disable devices, wipe user data after sign-out and much more
Automatic updates every four weeks ensure malware protection is up-to-date without you needing to do a thing
Verified Boot enables your Chromebooks to self-check for malware and auto-repair if corrupted
Security sandbox helps to prevent the spread of viruses
128-bit encryption protects every user's unique space
24/7 IT admin support for troubleshooting assistance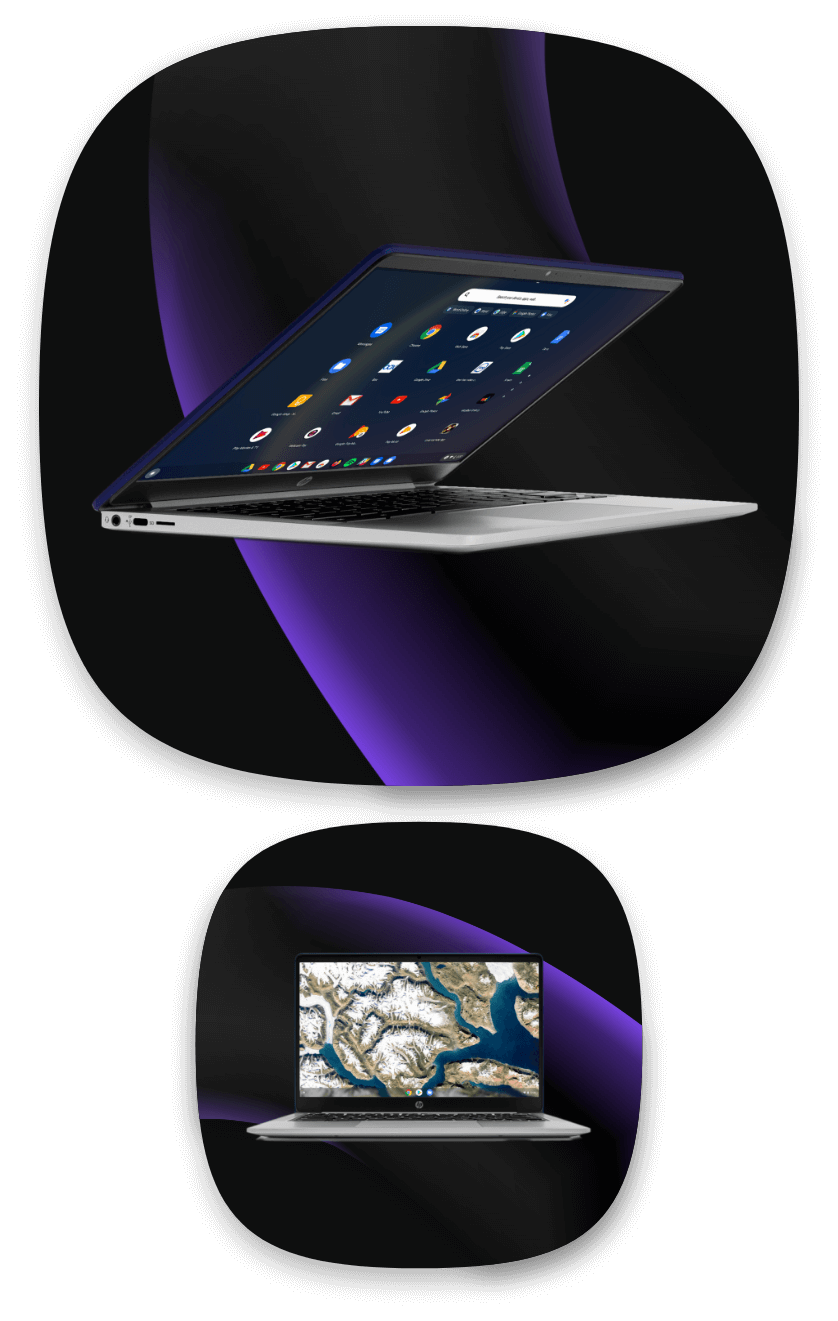 Flexible Financing
We understand that budget constraints can sometimes hold back efficiency and growth within a business or organisation. In partnership with IMFS and powered by Ingram Micro, our Flexible solution offers a range of flexible and comprehensive specialised business financing (SBF) to help you increase your buying potential and extend your credit, therefore optimising your business and financial objectives for any IT-associated financing. This allows you to focus on delivering your business needs and stay on track for growth.
Purchase Lease & Rent Back
We arrange fair market value (FMV) and capital finance structures for clients who want to release immediate capital from the equity of current or legacy assets, up to current book value. This is ideal for those seeking to apply funds to new solutions and to avoid any book value loss associated with legacy asset obsolescence.
Solution Financing
We offer tailored financial structures for more complex requirements where a varied combination of hardware, software, services and maintenance is involved. There's no restriction on the percentage of each element involved in the financed project either. This is ideal if you're looking for a cash flow advantage, to minimise technology obsolescence risk and make changes to the solution throughout the term of the agreement.
Managed Services
Our financial solutions provide support for a variety of managed services, including your end-user workspace, data centre services, cyber security services, cloud management and monitoring, Infrastructure as a Service (IaaS), Backup as a Service (BaaS), Disaster Recovery as a Service (DRaaS) and much more. This is ideal as you don't need to own the solution assets, plus legacy assets can be integrated into the solution and you'll have the flexibility to modify the financing structure throughout the term. It also offers the potential for either OPEX or CAPEX treatment.
Key benefits of Flexible financing:
Maximum flexibility and customisation – available virtually everywhere you operate whatever your requirements, whether it's for a technology refresh, moves, adds and changes or multi roll-out/roll-off
Nearly limitless size, scope and complexity – from global coverage investment grade to sub-prime credits, IT and non-IT asset inclusion at any %, any transaction size and flexibility to match unique requirements
Almost zero restrictions – multi-vendor or multi-generation, minimal hardware, software or services ratio, used equipment support and third party maintenance support, terms from just a few months to five years+
Cash flow advantage – purchase lease back or rent back at near book value, lower overall IT equipment capital expenditures as well as CAPEX and OPEX budget accommodation
Anticipation of required terms – technology refresh and upgrades, MACs, multi roll-out/roll-off plus end-of-term protections