IT Infrastructure & Professional Services
The digital climate is always evolving, but it can be challenging for businesses and organisations to keep up. Our IT infrastructure and professional services help you reap the benefits of technology.
Get in touch
What we offer
Everything we do is designed, installed, commissioned and supported by our experienced and accredited professional IT services teams. Our ethos is to provide outstanding technical and after-sales support to our customers for every project we deliver.
We offer a wide range of infrastructure and professional IT services to meet all your requirements:
IT infrastructure design, implementation and commissioning
Best-practice deployment strategies
Project planning and management
WiFi and LAN surveys
Network and security audits
Cyber security vulnerability risk assessments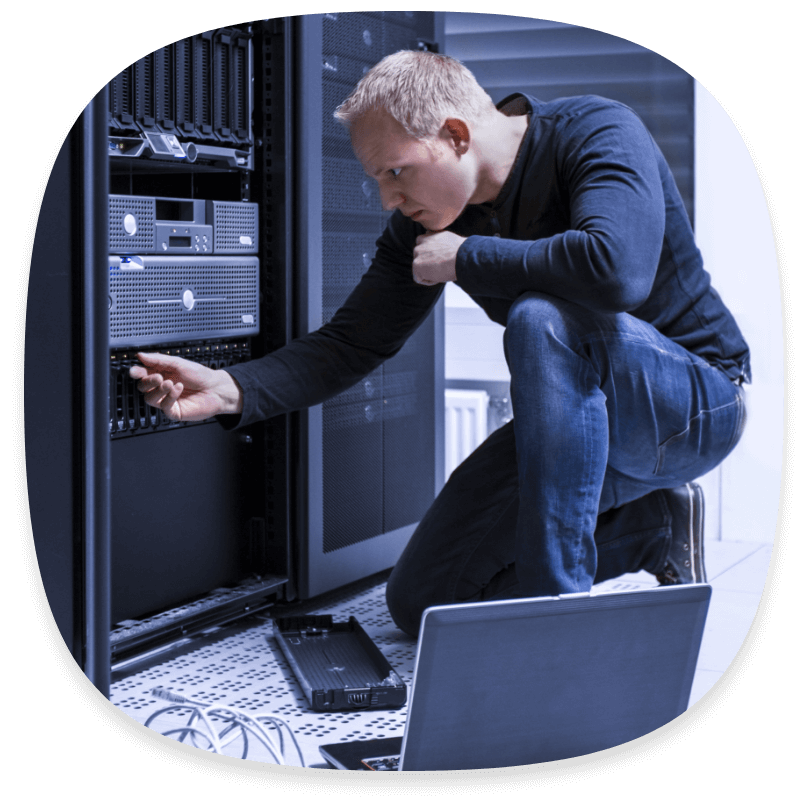 Our approach
We take a three-stage approach to every IT infrastructure project we work on.
Design
Technology is vital in creating the most effective workspaces and learning environments, but businesses and organisations are often too busy to keep up. We take full responsibility for designing your entire IT infrastructure, making sure it's designed in line with your needs, priorities and what you want to achieve. Our specialist knowledge and experience enable us to provide you with the most rewarding IT solutions that are bespoke to you, so you can get the most benefit out of your technology.
Configure
Regardless of sector or size, every business and organisation has its own diverse needs and goals, therefore its IT infrastructure should always be tailored accordingly. We pride ourselves on our ability to offer a bespoke service to all of our customers, from custom configurations on devices to flexible service packages or even total digital transformations that truly meet your needs.
Deploy
Whether it's deploying one device or a thousand, installing new software on physical, virtual or cloud-based servers or setting up your whole new IT infrastructure, our deployment expertise and experience help to facilitate any project's success. Not only that, we also securely recycle end-of-life devices and unwanted IT equipment, so you have peace of mind that your old technology and its data are destroyed safely and sustainably.
IT Asset Management
& Tracking
No matter what sector you're in, IT asset management and tracking is vital not only because it prevents theft, loss or damage, but because assets comprise such a large percentage of a company's holdings that asset management is essential for meeting compliance and industry standard regulations. As part of our deployment services, we can help you implement effective IT asset management solutions with tagging and tracking included.
Key benefits:
Enhanced security and complete asset control with lower operating costs
Optimise new and existing IT assets and achieve complete compliance without fines
Guarantee full visibility of all IT assets throughout your entire estate to ensure nothing slips through the net
Make important strategic decisions regarding your business or organisation's requirements faster and more effectively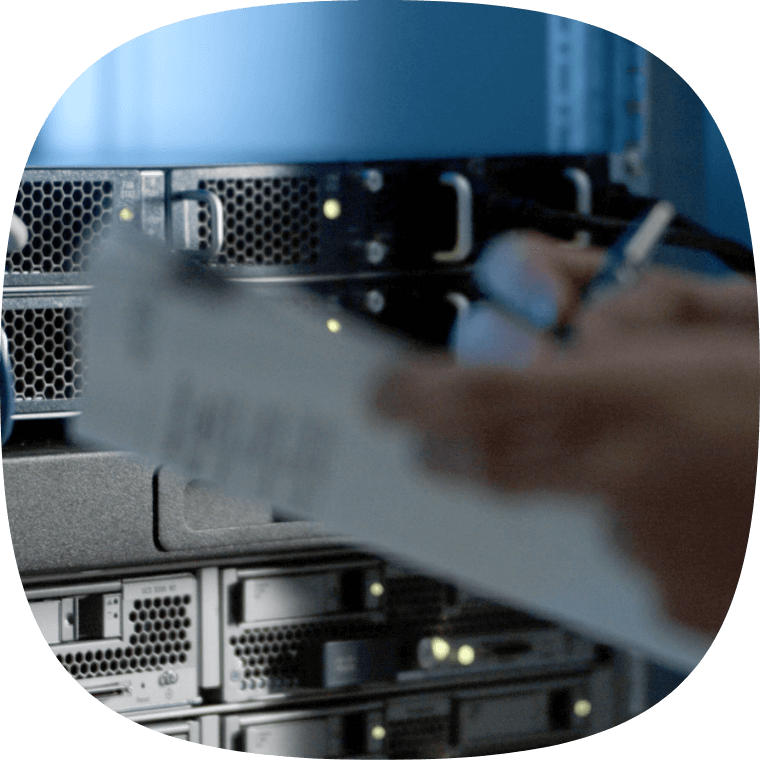 Hardware
Procurement Services
We have a rich history of hardware procurement and logistics experience combined with in-house technical excellence. As experts in deployment, we have a demonstrable track record of supplying high-performance and resilient hardware solutions, from High-Performance Computing (HPC) to Servers, Storage and Networking (SSN). Our team of highly skilled engineers ensure that every project is built and configured to the highest standards to eradicate lengthy lead times. From planning through to completion, we pride ourselves on our select partner ecosystem.
Imaging &
Scripting Services
Loading custom images for workstations and portable products bogs down your technical staff, which reduces efficiency. We provide out-of-box custom imaging solutions designed to fit your exact needs, with workstations, laptops, tablets and thin clients ready to be deployed in the field. New employees will ramp up more quickly, while your current employees will achieve new levels of productivity with a refreshed computer that is ready to go and still contains all the familiar applications and productivity tools.
Key features:
Gold-standard custom imaging and scripting services
Design and deploy custom operating system images on multiple device types
Variety of supply device types including laptops, desktops, servers and tablets
Cater to additional technical configuration needs including loading IPs, naming and labelling servers, plus any logical components of a solution stack
Big Data Services
In today's world, every type of business or organisation must embrace digital change, and data is now a major driver for growth and innovation. Hosting many different types of unstructured data, whether it's research, finance, digital media or massive data sets, on the premises or in the cloud, is becoming increasingly common. We partner with world-class technology vendors to deliver solutions that can help you maximise the value of your data by using speed and scalability to gain lightning-fast insights. Our solutions are also secure, robust and protected, giving you complete peace of mind.
Maintenance & Support
We have decades of experience providing hardware and software maintenance and support to various businesses and organisations. Our team includes fully-certified field-based technicians with the capability to support all the leading vendors, including Microsoft, Cisco, Citrix and VMware.
We offer a comprehensive suite of maintenance and support services that help deliver efficient problem resolution with speed and efficiency 24 hours a day, 365 days a year. With e-Care, you get a scalable and responsive extension to your own IT function that seamlessly augments in-house technical support and assistance whenever you need it to minimise downtime and keep disruption to an absolute minimum.